Window Installation Pearland Tx & Door Replacement Services
High-Quality Replacement Doors and Expert Door Installation in Pearland
Door Replacement Pearland TX
Limited Time Offer: Buy 1 Window, Get 1 Window at 50% OFF!
Our Comprehensive Door Replacement Solutions for Pearland TX
Embrace the transformation a simple door replacement can bring to your home or business. Whether you require a sturdy entry door, a graceful French door, or a reliable garage door, our wide range of solutions caters to all your needs. Experience the blend of functionality and aesthetics with our expertly crafted and installed door solutions in Pearland, TX.
Entry Door Replacement
Our team offers comprehensive solutions for entry door replacement in Pearland, TX. An entry door plays a significant role in setting the first impression of your home. We ensure the entry doors we install are sturdy, attractive, and built to last.
Impact Door Replacement
In areas prone to extreme weather conditions, impact doors are a must. They are designed to withstand severe weather and keep your home safe and secure. Our team is experienced in replacing impact doors, ensuring they are installed correctly for maximum protection.
Patio Door Replacement
Patio doors offer a seamless transition between your home's interior and outdoor space. They provide excellent natural outdoor lighting and make your living area appear more spacious. We provide patio door replacement services that focus on aesthetics, durability, and functionality.
Storm Door Replacement
Storm doors are an additional layer of protection for your home. They shield your entry door from harsh weather conditions and add extra security. Our team is skilled in storm door replacement, ensuring your home is well-protected.
Front Door Replacement
The front door is arguably the most important door in your home. It serves as the main entry point and plays a significant role in your home's curb appeal. We provide top-quality front door replacement services, enhancing the beauty and security of your home.
Sliding Door Replacement
Sliding doors, particularly those leading to a patio or balcony, can add a modern touch to your home. They are practical, space-saving, and allow ample natural light into your home. Our team is experienced in sliding door replacement, ensuring smooth operation and reliable performance.
French Door Replacement
French doors are a timeless feature that can add elegance and charm to any home. They offer wide, double-door access to your outdoor space, allowing more light into your home. We provide expert French door replacement services, enhancing your home's aesthetic appeal.
Bi-fold Door Replacement
Bi-fold doors are popular for closets and small rooms as they save space and are easy to operate. They are also used as room dividers in open-plan designs. Our team can replace your bi-fold doors, enhancing the functionality and appearance of your spaces.
Garage Door Replacement
A garage door is an essential feature of your home, providing security and convenience. Whether your current garage door is damaged or old, we offer replacement services that prioritize safety and efficiency.
Security Door Replacement
Security doors are designed to provide additional protection for your home. They are tougher than standard doors and often come with advanced locking systems. Our team is experienced in security door replacement, helping to keep your property secure.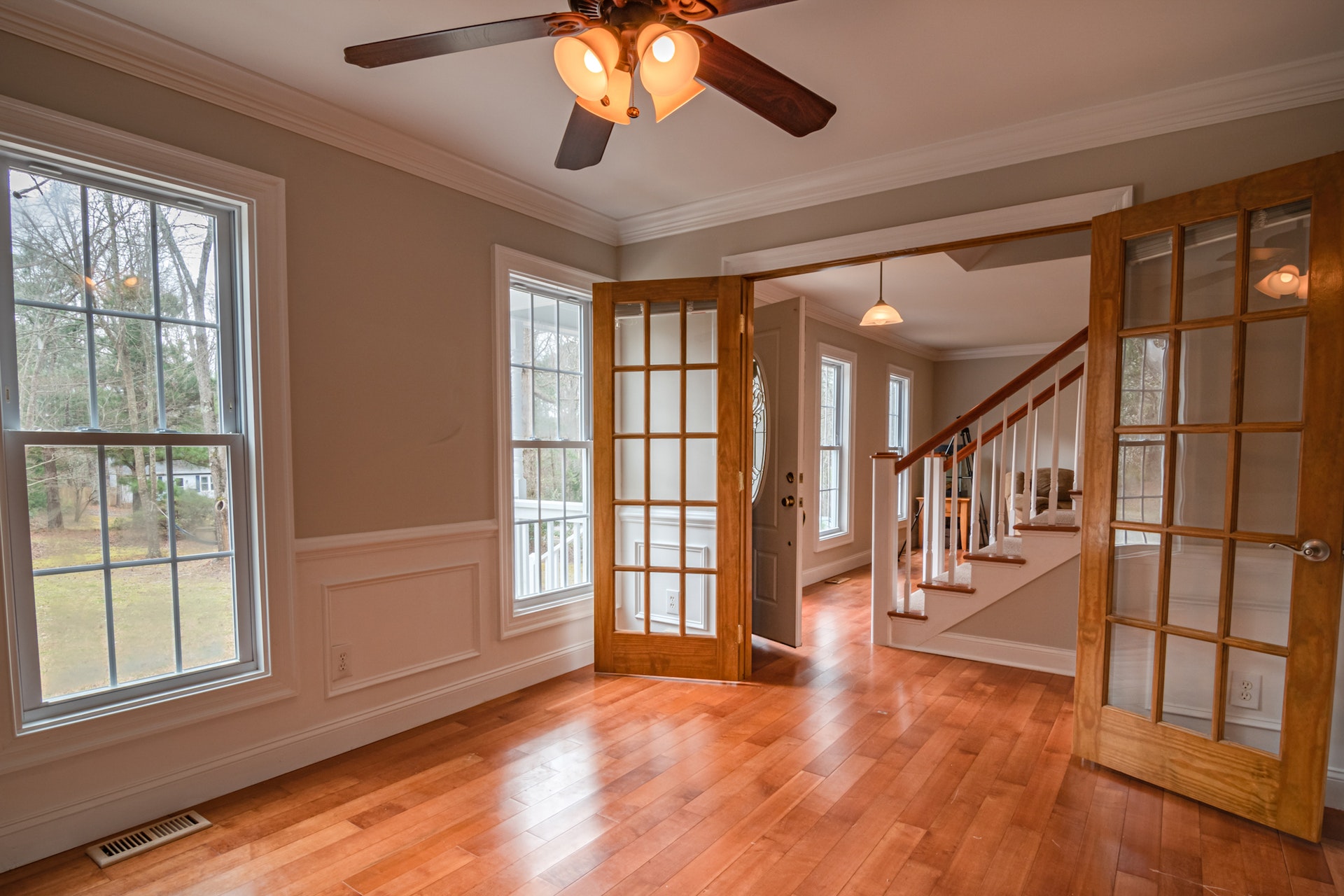 Elevating Pearland TX Homes & Businesses: Beyond Basic Door Replacement
At Pearland Window Replacement, we understand that your property deserves more than just a standard door replacement. It requires an ensemble of services that ensure durability, security, and aesthetics. As one of the leading door replacement companies in Pearland, TX, we pride ourselves on offering comprehensive and essential door services.
Pearland's Trusted Choice: Exceptional Door Replacement Materials for Every Home
When it comes to door replacement, choosing the right material is paramount. At Pearland Window Replacement, we're committed to offering only the best to our valued clients. Let's delve into the top-tier materials that could be the perfect fit for your Pearland door replacement project.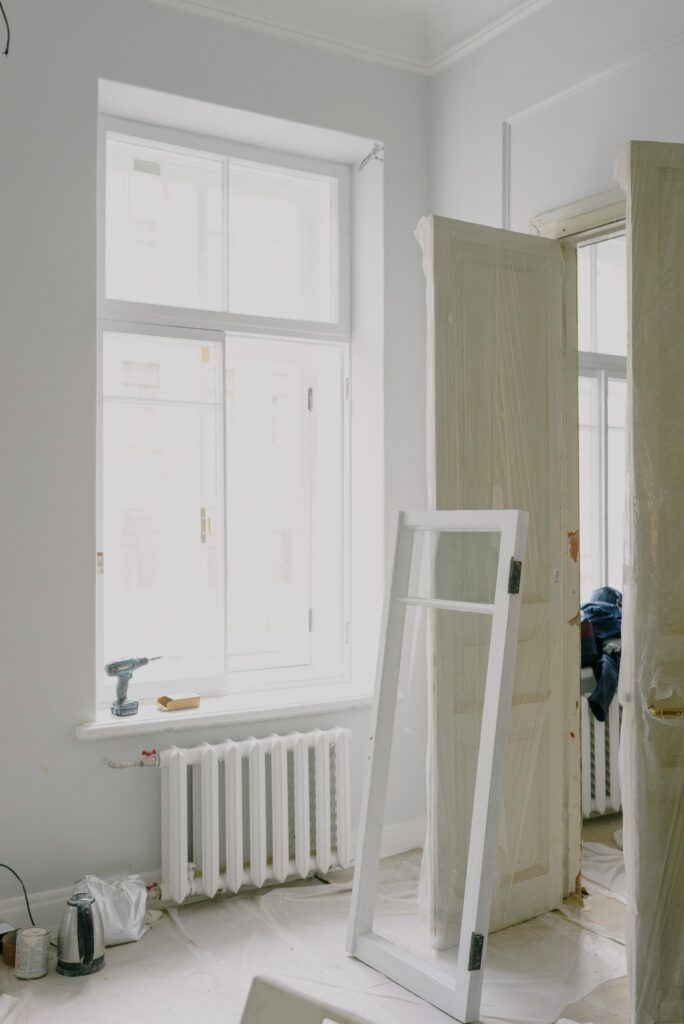 Pearland Window Replacement
Pearland Window Replacement is a dedicated company offering high-quality door replacement services to clients in and around Pearland, TX. While our primary focus lies in window replacements, our range of expertise extends to door installation and replacements, ensuring that your house stands out in functionality and aesthetics.
With our team's wide range of experience, we understand the need for efficient, reliable service. Our professionals are trained to handle all sorts of replacement tasks with precision and dedication. When you work with us, you can trust that your property is in capable hands.
Why Choose Our Replacement Doors and Expert Installers
✓ We provide excellent customer service from the first contact to the completion of the job. We listen to your needs and ensure every aspect of the project is handled professionally and satisfactorily.

✓ We offer competitive pricing. Our goal is to give you the best possible service at a reasonable price. We don't believe in compromising on quality for the sake of cost. We believe that every Pearland resident should have access to superior door replacement services.

✓ Our team is composed of skilled door installers experienced in handling various door types. Whether you need to replace your entry door, patio door, or garage door, you can rely on us to do an excellent job.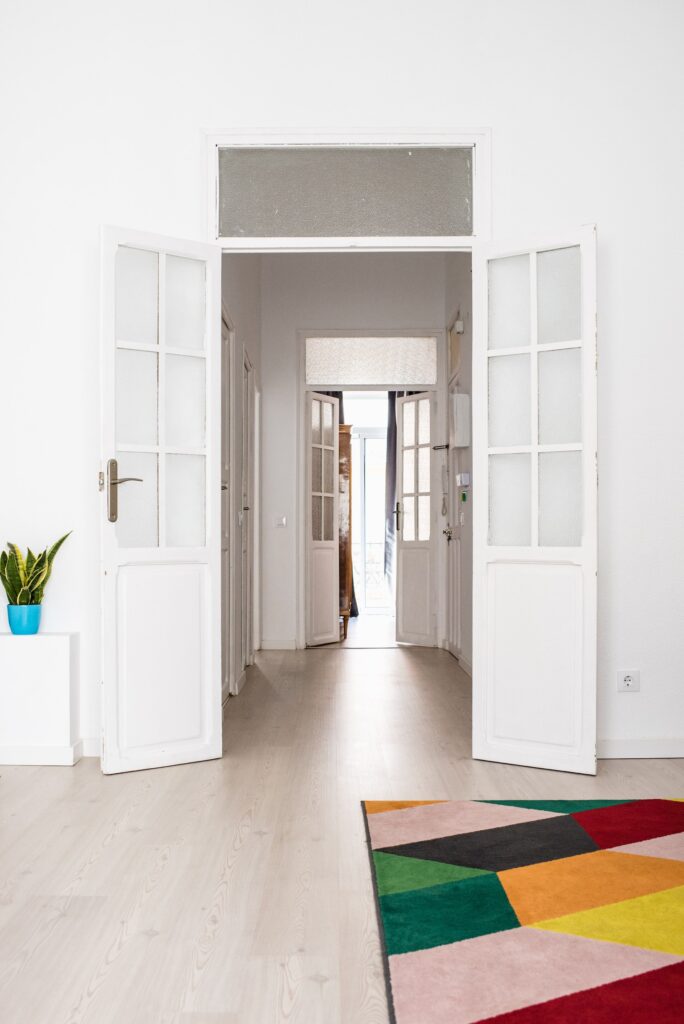 Benefits of Door Replacement
Exchanging your old doors for new ones isn't merely about aesthetics; it's an investment with multiple benefits. A new door can ramp up your home's security and boost energy efficiency, thus saving on utility bills. Furthermore, a quality door replacement can enhance your property's market value, all while making your home look inviting.
Door replacement can significantly improve the security of your home or business. New doors, especially security ones, are tougher and have improved locking mechanisms, making your property more secure against potential intruders.
Replacing old, drafty doors with new, energy-efficient models can help reduce your energy bills. This is because new doors provide better insulation, preventing heat from escaping in the winter and keeping it out in the summer.
A new door, particularly a front door, can dramatically enhance the curb appeal of your property. Whether you opt for a sleek, modern design or a more classic look, a new door can significantly boost your home's aesthetic appeal.
Door replacement is a relatively low-cost way to increase the value of your property. Whether you want to sell or invest in your home, replacing your doors is a wise decision.
New doors operate smoothly, without the creaks and jams often associated with older models. You'll appreciate the improved functionality, whether it's a sliding patio door or a traditional entry door.
New doors require less maintenance compared to older ones. They are designed to withstand weather conditions and regular use, reducing the need for frequent repairs.
With better insulation comes greater comfort. Replacing your doors can help maintain a consistent temperature within your home, improving the overall comfort for you and your family.
Security doors are designed to provide additional protection for your home. They are tougher than standard doors and often come with advanced locking systems. Our team is experienced in security door replacement, helping to keep your property secure.
Frequently Asked Questions About Door Replacement
We Proudly Serve Pearland, TX, and Its Neighboring Areas in Texas
While we are based in Pearland, TX, our services extend to several locations in and around the area. We are proud to serve homeowners and businesses in the following neighborhoods:
Friendswood, TX

South Houston, TX

Pasadena, TX

Alvin, TX

Webster, TX

League City, TX

Galena Park, TX

Deer Park, TX

West University Place, TX

Bellaire, TX

Jacinto City, TX

Houston, Texas

Missouri City, TX

Seabrook, TX

Dickinson, TX
Our customer satisfaction speaks volumes about our work. Their words vividly show our unwavering commitment to quality and professionalism. Hear directly from residents and business owners of Pearland, TX, about their experiences and the transformation our door replacement services brought to their spaces.
"The Pearland Window Replacement team took our home's curb appeal to new heights when they masterfully replaced our worn-out front doors and sliding patio doors. Their attention to detail and remarkable craftsmanship breathed new life into our Pearland abode, gracing it with a visually stunning door that blends functionality with aesthetics. Their service is indeed top-notch, one I wouldn't hesitate to endorse to any homeowner in Pearland!"
"We engaged the Pearland Window Replacement team's expert services for a much-needed patio door replacement. They delivered sheer perfection - immaculate, stylish French patio doors installed in an impressively timely manner, all while maintaining the cleanliness and sanctity of our home. The transformation has been monumental, infusing a new spirit into our patio area!"
"As an entrepreneur in the bustling hub of Pearland, TX, I entrusted the Pearland Window Replacement team with the challenging task of upgrading the aged doors of my office building. They surpassed all expectations with their unmatched skills and professionalism, and I have received countless compliments on the splendid new replacement doors. I am a testament to their great customer service and a thoroughly satisfied customer!"
"Our office recently underwent a significant transformation when this exceptionally professional team replaced our outdated bi-fold doors. The Pearland Window Replacement team showcased their commitment to excellence through efficient work, meticulous attention to detail, and a fantastic end result. The new doors have substantially improved our day-to-day operations, bringing a seamless blend of functionality and style. They did an awesome job. A big thanks to the team for the superior customer service!"
We are confident that our exceptional service, the craftsmanship of our window installers, and our dedication to customer satisfaction make us the top choice for window and door services in Pearland Texas, and all the surrounding areas.
Are you looking to enhance the look of your home or business, boost your property's value, or improve energy efficiency? Whatever your needs, our team is here to provide you with the best door replacement service in Pearland, TX. 
Contact us today for a free estimate, and discover how we can transform your space into a more secure, energy-efficient, and appealing environment.