Window Replacement Pearland TX & Door Installation Services
The Best Window Installation Pearland TX | Offers Premium Windows | Top-notch Replacement Windows
Limited Time Offer: Buy 1 Window, Get 1 Window at 50% OFF!
Our Comprehensive Windows & Doors Services in Pearland, TX
We offer a comprehensive range of door and window solutions for Pearland, TX, homeowners. Our skilled team provides expert window and door installation, replacement, and maintenance, ensuring the highest level of quality and workmanship. With our extensive selection of energy-efficient products, we cater to different styles and preferences, enhancing the aesthetics and functionality of your home. By choosing our services, you can be confident in receiving exceptional care, professional guidance, and lasting results for your home improvement projects.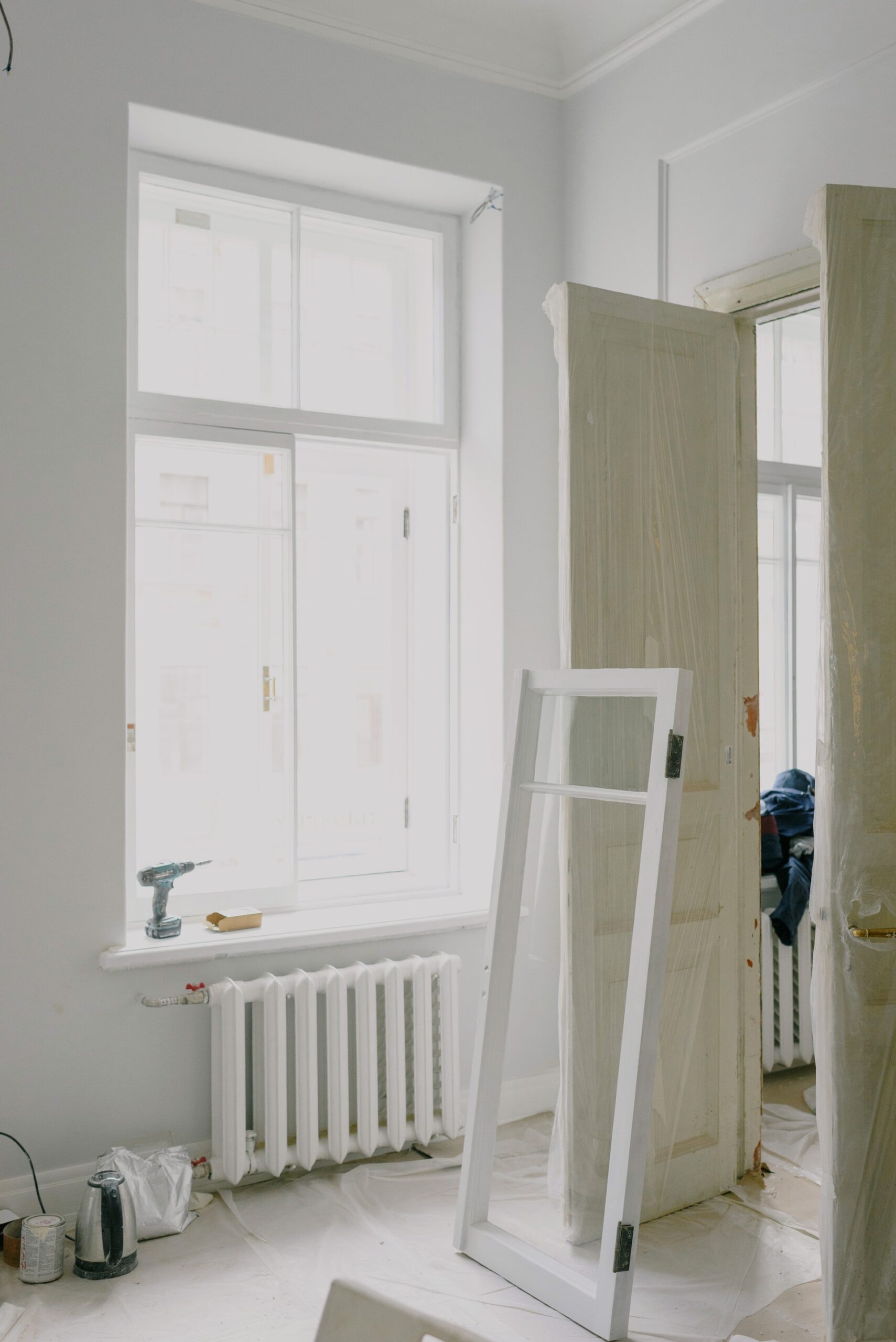 Pearland Window Installation
Our Pearland window installation services are second to none. We work with a wide range of window types, including energy-efficient windows, vinyl windows, and hurricane windows. Our team of professionals ensures that your new windows are installed correctly, providing your home with increased energy efficiency and an updated appearance.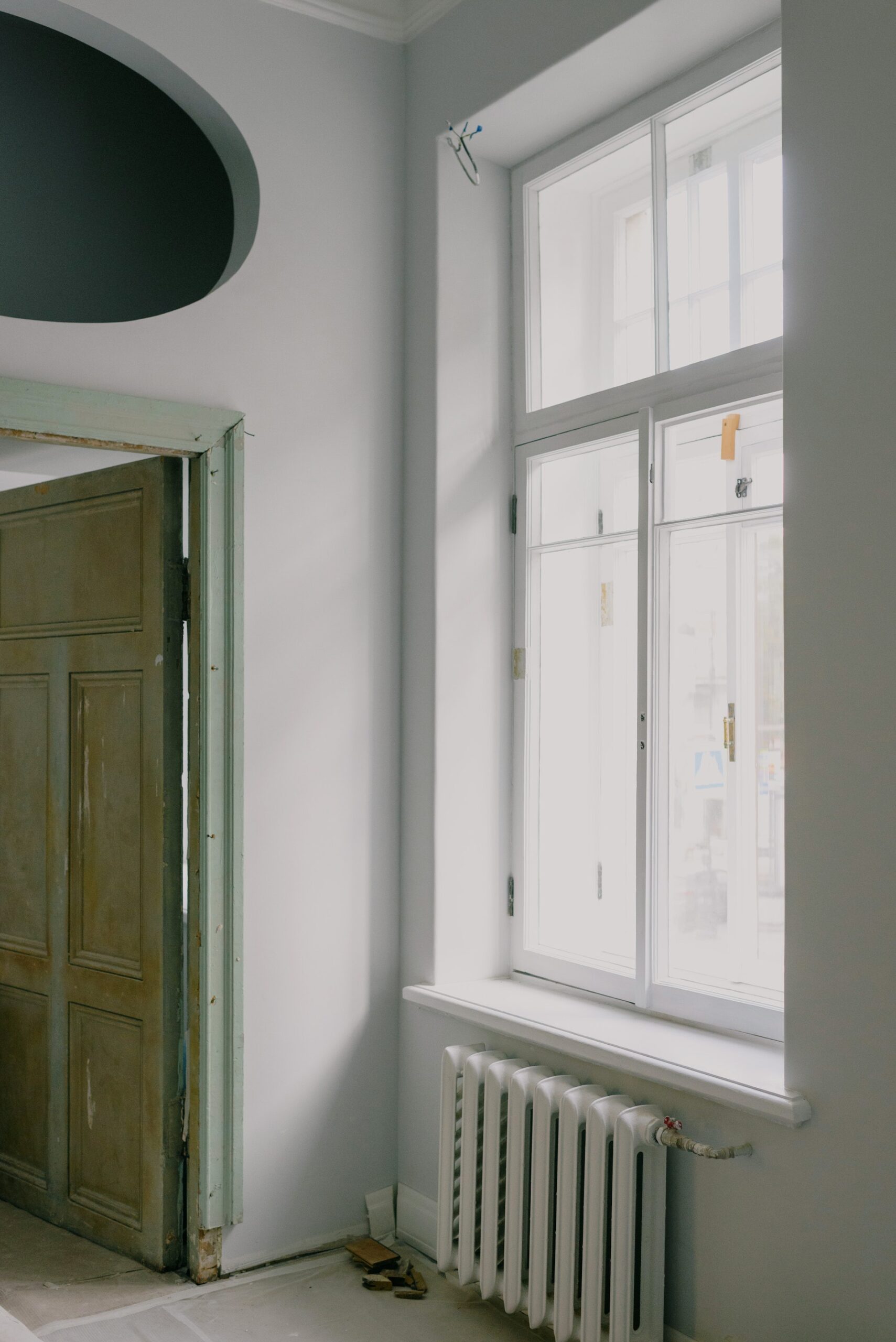 Pearland Window Replacement
When it comes to window replacement in Pearland, TX, we are the experts you can trust. We specialize in providing premium replacement windows that enhance your home's beauty and improve energy efficiency. Our team works with a variety of window styles, including awning windows, bay windows, bow windows, casement windows, double-hung windows, picture windows, and slider windows, among others.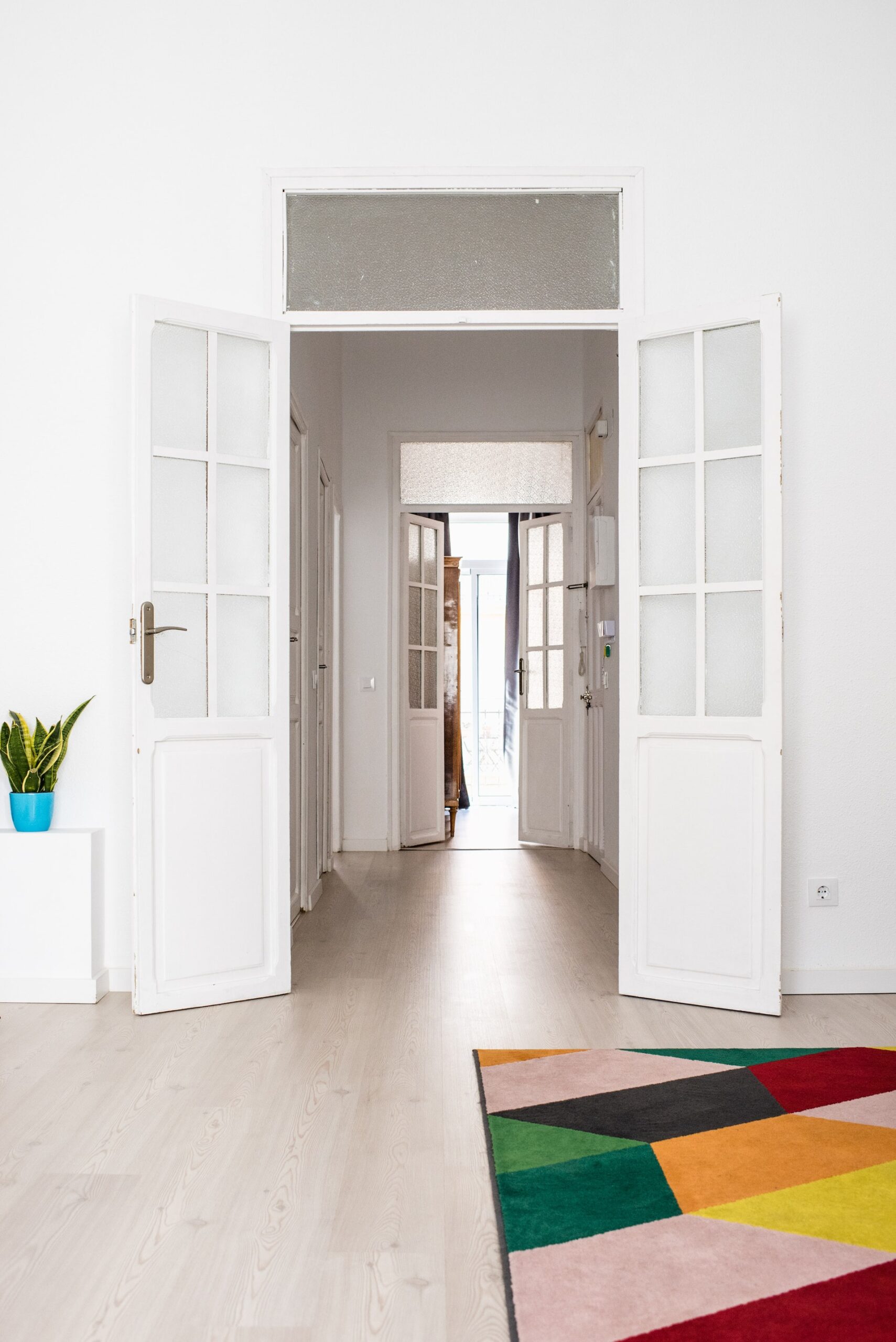 Pearland Door Installation
Our doors installation Pearland service is designed to provide homeowners with high-quality, durable doors that enhance the curb appeal of their homes. We install a wide range of doors, including exterior doors, interior doors, side doors, patio doors, and French doors. Our team is experienced in working with various door materials, ensuring that your new door is installed professionally and efficiently.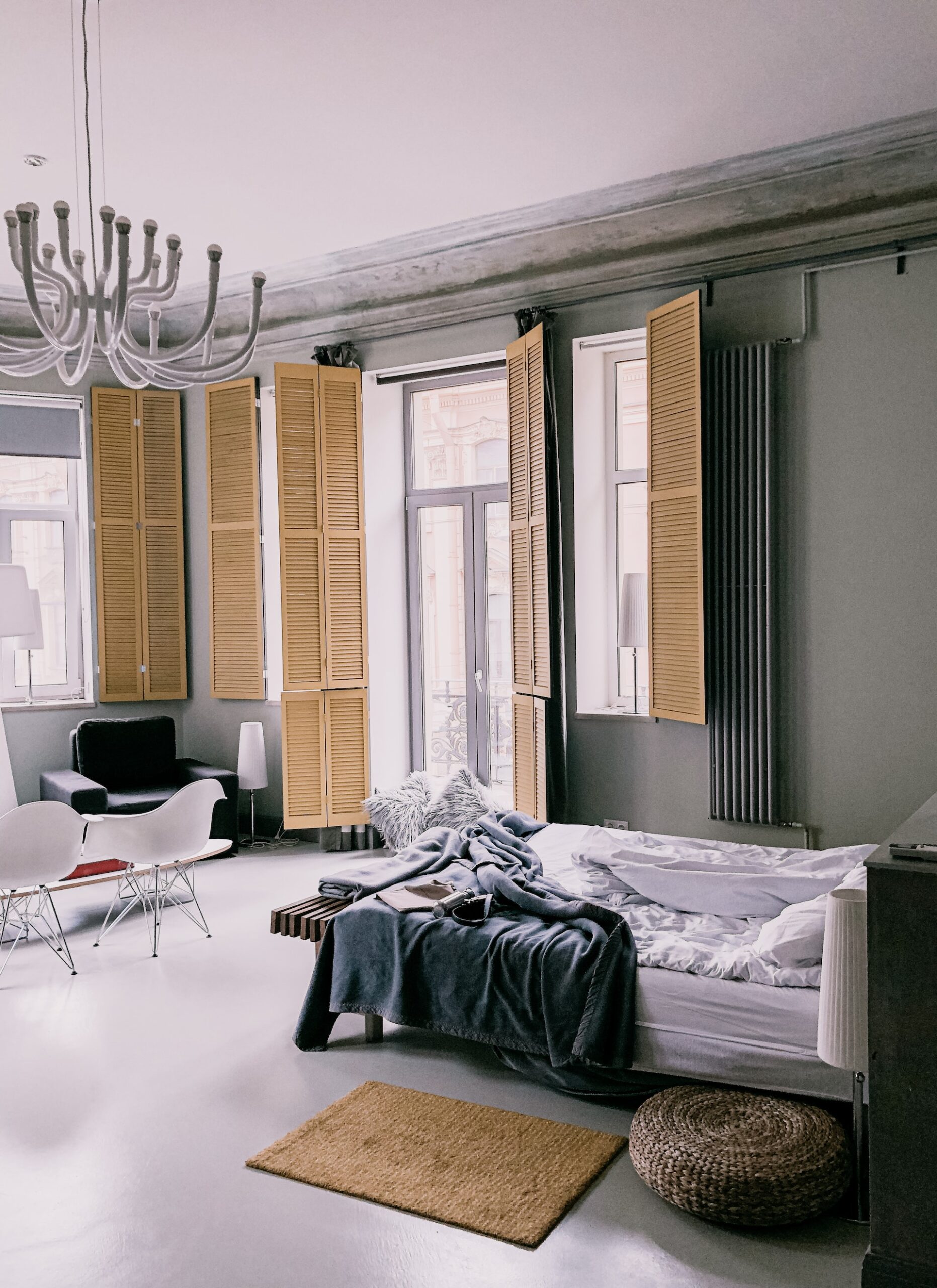 Pearland Door Replacement
When it comes to door replacement in Pearland, TX, we've got you covered. We offer a variety of door replacement services, including entry door, patio door, and front door replacement. Our team works with different door styles, such as impact doors, hurricane protection doors, and energy-efficient doors, to cater to your unique needs.
About Pearland Window Replacement
We are a family-owned business with years of experience in the industry. We pride ourselves on providing excellent service, quality work, and competitive prices to our valued customers in Pearland, Texas. Our business thrives on customer satisfaction, and we are committed to providing the best products and services available.
Our team is knowledgeable about the latest trends in window and door technology, ensuring that we stay up-to-date with advancements in energy efficiency and design. We understand the unique needs of homeowners in the wonderful Pearland, TX area, and we are dedicated to meeting those needs with professionalism, integrity, and unparalleled craftsmanship.
Window Replacement Pearland TX and Door Installation Services proudly serve Pearland and the surrounding communities. Our team of experts are very good at what they do, and we have gained the trust of our satisfied customers.
Projects Completed Annually
Our team is composed of highly trained, experienced professionals who are passionate about providing an excellent job in terms of window and door services for our customers. Each member of our team is dedicated to ensuring that every project is completed in a timely manner and to the highest standards of quality. We take pride in our work, and our commitment to customer satisfaction sets us apart from other businesses in the Pearland, TX area.
Areas We Serve in Pearland, TX, and the Surrounding Neighborhoods
Our team is proud to serve the greater Pearland, TX area, providing exceptional window and door services to homeowners in our community. Our local expertise and deep understanding of the region's unique needs enable us to offer tailored solutions that address the specific requirements of each project. Our service area extends beyond Pearland, reaching into the surrounding neighborhoods and suburbs, ensuring that our high-quality work is accessible to residents throughout the region.
Some of the popular locations we serve include:
Shadow Creek Ranch

Silverlake

Southwyck

Sunrise Lakes

Banbury Cross

West Oaks Village

Riverstone Ranch

Oakbrook Estates
Why Choose Pearland Window Replacement?
Selecting Pearland Window Replacement for your home improvement needs comes with numerous advantages. With a strong focus on delivering exceptional service, our team offers expert guidance, high-quality products, and skilled installation. We prioritize energy efficiency and customize solutions to suit each client's needs. Our dedication to customer satisfaction, professionalism, and attention to detail make us the top choice for window and door services in the Pearland, TX area.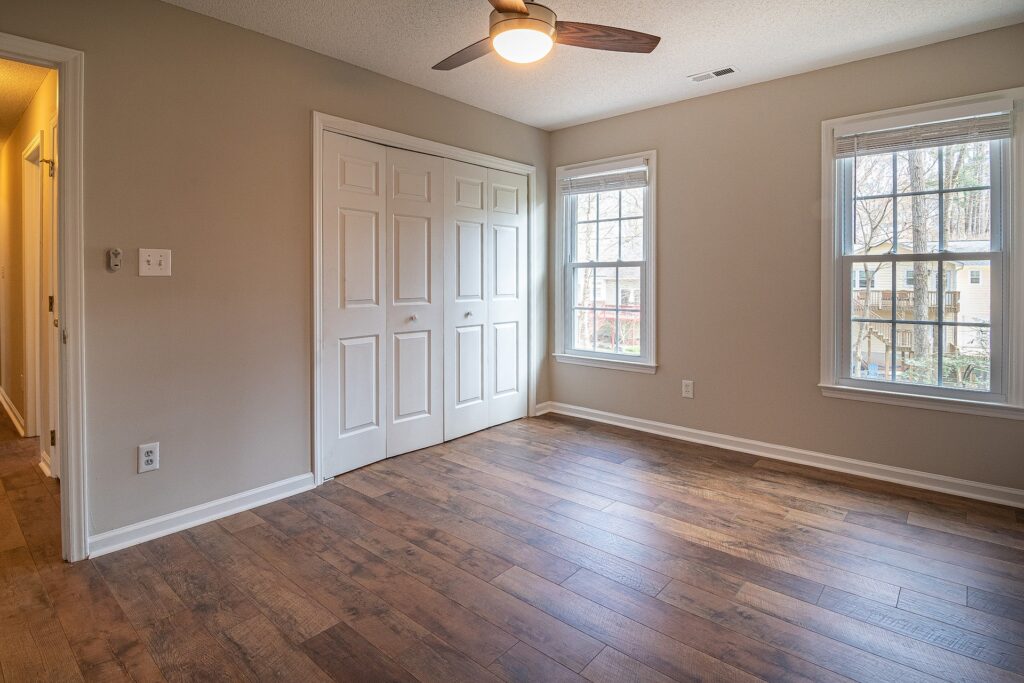 Window Replacement Material Options in Pearland, Texas
Choosing the suitable window material matters a great deal when it comes to home window replacement in Pearland, Texas. It affects everything from energy efficiency to the aesthetic appeal of your home. Our team understands that premium replacement windows are a significant investment, one that can save money in the long term through energy efficiency and increase your home's curb appeal.
Your Trusted Source for Window Replacement Types in Pearland, TX
Single-Hung Replacement Windows
Single-hung windows are the most traditional type. These replacement windows have one stationary sash and another that moves vertically. The single-hung design is particularly beneficial for homes with limited space since they don't open outward. If you're looking for a reliable and less complicated window replacement in Pearland, TX, a single-hung window is an excellent choice.
Double-Hung Replacement Windows
Double-hung windows are an upgrade from the single-hung type. Both the upper and lower sashes can be moved, offering better ventilation options. These replacement windows are versatile and easier to clean, making them a popular choice for window replacement in Texas.
Casement Replacement Windows
Casement windows are hinged on the side and open outward, usually operated by a crank. These replacement windows offer unobstructed views and excellent ventilation. The casement windows are perfect for those looking to bring in more natural light and breeze into their homes in Pearland, Texas.
Awning Replacement Windows
Awning windows are similar to casement windows but are hinged at the top. The awning windows open outward, creating an "awning" that can protect the interior from rain. Given Pearland's frequent rain and high humidity, this type of window replacement is ideal.
Sliding Replacement Windows
Sliding windows open horizontally, perfect for rooms requiring wide, unobstructed views. The sliding replacement windows are modern, easy to operate, and can save space, which can be essential for smaller homes or apartments in Pearland, TX.
Bay and Bow Windows Installation
Bay windows and bow windows protrude outward from the home, creating a curve. These replacement windows add a touch of elegance and provide extra indoor space. Commonly used in living rooms, these replacement windows can make any Pearland home look grand and inviting.
Garden Windows Installation
Garden windows extend out from the house and usually have shelves for plants. These replacement windows can act as a small greenhouse, ideal for plant lovers in Pearland, Texas.
Picture Windows Installation
Picture windows are large, stationary windows that offer expansive views and abundant natural light. However, these replacement windows do not open, so they're not ideal for rooms requiring ventilation. But these windows are a must-have if you have a room with a view in Pearland.
Transom Windows Installation
Transom windows installations are usually small and placed above doors or larger windows to provide extra light or aesthetic appeal. If you're doing a window replacement in Pearland, consider adding transom windows to enhance natural light and architectural interest.
Smart Energy Choices for Your Window Replacement in Pearland
The best way to save energy is to understand your window options. Whether you opt for Low-E glass, argon gas-filled, triple-pane, or Energy Star-rated windows, each offers unique advantages that can improve comfort and save money in the long term. Given the climate of Pearland, Texas, investing in energy-efficient windows is a wise choice. Consult with our Texas window companies network for the best advice and professional installation services.
By taking the time to understand the various energy efficiency options available, you're not just investing in your home—you're investing in a more sustainable and comfortable future for you and your family. Therefore, when contemplating window replacement in Pearland, prioritize energy efficiency.
Low-E Glass Replacement Windows
Low-E or Low-emissivity glass features a microscopically thin layer of metallic oxides that minimizes the amount of ultraviolet and infrared light entering your home without affecting visible light. Low-E glass windows feature helps keep your Pearland home cool in the summer and warm in the winter. Window replacement with Low-E glass is an excellent option for those looking to balance cost and performance.
Argon Gas Filled Replacement Windows
Argon gas-filled replacement windows incorporate a layer of argon gas between glass panes. Argon is less heat-conductive than air, providing better insulation and higher energy efficiency. Going for argon gas-filled windows can boost your home's energy efficiency if you're considering a Pearland window replacement. This window type is especially beneficial given Pearland, Texas's challenging climate.
Triple Pane Replacement Windows
If your primary concern for your Pearland window replacement is energy efficiency, triple-pane replacement windows are worth considering. These replacement windows feature three layers of glass, or two layers with an inert gas-filled space between them, offering superior insulation. While these windows can be more expensive upfront, the long-term energy savings can be significant. Triple-pane windows benefit regions with extreme temperatures like Pearland, Texas.
Energy Star Rated Replacement Windows
For homeowners in Pearland who are keen on both energy savings and environmental responsibility, Energy Star-rated windows are an optimal choice. These replacement windows meet the strict energy efficiency guidelines set by the U.S. Environmental Protection Agency. Choosing Energy Star-rated windows for your Pearland window replacement project guarantees a high-quality, energy-efficient product.
Style Choices for Window Replacements: The Pearland Edition
Our window replacement service in Pearland, Texas, offers homeowners an array of styles to choose from. Whether you prefer traditional, modern, or something in between, Pearland Window Replacement has all the options to suit every preference and need. Consider what speaks to you aesthetically and what fits with your home's architecture, and you'll find the perfect window replacement style for your Pearland, Texas, home. 
Here's a walk-through of our various window replacement styles suitable for homes and establishments in Pearland.
Traditional Style Replacement Windows
The traditional window style is perfect for those who appreciate timeless beauty and elegance. These replacement windows include Colonial grid patterns and white or brown frames. They can seamlessly fit into older homes or newer residences that aim for a classic aesthetic. Traditional window replacements in Pearland also come with multiple materials like wood and vinyl, catering to both aesthetic and functional needs.
Modern Style Replacement Windows
If you're someone who gravitates toward sleek lines and minimalist design, modern window replacements in Pearland are your go-to options. Usually made with aluminum or fiberglass, these replacement windows come in darker frame colors like black or gray. These windows offer clean lines, larger glass panes, and less visual clutter, making them perfect for contemporary homes. Another advantage is the energy efficiency, often compliant with Pearland, Texas, local regulations.
Contemporary Style Replacement Windows
Contemporary window styles are a blend of traditional and modern designs. These replacement windows might have classic lines but come with modern amenities like Low-E glass for improved energy efficiency. Suitable for various types of homes in Pearland, Texas, these windows come in neutral frame colors and offer a variety of grid patterns to choose from.
Rustic Style Replacement Windows
Rustic window replacements are the perfect fit for homes that aim for a natural, laid-back ambiance. These replacement windows offer excellent insulation and durability in Pearland, Texas, where the climate includes hot summers and mild winters. Materials like wood are commonly used, and the frames may include distressed finishes or unique colors to add a vintage feel.
Colonial Style Replacement Windows
Colonial-style windows have a long history, reflecting the architecture from America's colonial period. These replacement windows are defined by symmetry and often include double-hung windows with divided lite. This window style is prevalent in Pearland, Texas, adding a touch of historical elegance to your home or establishment.
Victorian Style Replacement Windows
Victorian-style window replacements are a great choice for those who love intricate details. Popular among older homes in Pearland, these replacement windows feature ornate designs, colorful glass options, and unique shapes like arches and circles. Although they can be more challenging to maintain, these windows offer a unique look that can add immense value to your property.
Industrial Style Replacement Windows
If you're a fan of open spaces and raw materials, the industrial window style could be an excellent fit for your Pearland home. These replacement windows often feature steel or aluminum frames with large, undivided panes of glass, echoing the look of factory windows.
Our Pearland Window Replacement Essential Services
Knowing the range of services available is important whether you're new to window replacement or have been through the process before. From free consultation to custom design, installation, repair, and maintenance, our window replacement in Pearland, Texas, offers a seamless process. Choosing Pearland Window Replacement Company guarantees your project is a success.
You can enjoy the benefits of improved energy efficiency, increased home value, and overall comfort. As one of the leading Pearland window installation companies, here's what you can expect from us:
Free Consultation: The Starting Point of Your Project
Before you dive into your Pearland window replacement project, a free consultation is our first step. The initial meeting will allow you to discuss with us your specific needs, budget, and any special considerations due to Pearland's climate. You'll also get the opportunity to evaluate different window types like single-hung, double-hung, or casement replacement windows. By the end of the consultation, you can have a clearer picture of what your Pearland window replacement project will entail.
Custom Window Design: Tailored to Your Home
Once you've had your consultation, the next service we offer is custom window design. Whether you prefer modern, traditional, or something in-between, we offer a wide range of design options to suit your home's architecture. Given that Pearland has specific local regulations for building permits and energy code compliance, custom designs can be invaluable. We make sure that your window replacement meets all the necessary local Pearland, Texas, guidelines.
Window Repair: Keeping Your Windows at Their Best
Over time, windows can wear out, and having our professional team that offers repair services is a huge bonus. From fixing minor decorative issues to addressing more significant problems like cracks or leaks, our window repair services extend the life of your replacement windows in Pearland. Given the Texas climate, we make sure your windows are in peak condition. We will help you maintain your window's energy efficiency and comfort in your home.
Window Maintenance: An Ongoing Commitment
Our maintenance services are essential for the durability of your replacement windows. As one of the leading Pearland window replacement companies, we offer services like cleaning, resealing, and inspections to keep your windows in perfect shape. With the varying weather conditions in Pearland, Texas, regular maintenance helps you get the most out of your investment.
What Makes Us a Certified Leader in Pearland Window and Door Services
Whether you seek Pearland window replacement or a brand-new installation, you want a trustworthy company. At Pearland Window Replacement, our certifications speak volumes about the quality and reliability we offer. 
Licensed: Adhering to the Highest Standards
Being licensed is a requirement for a Pearland residential window installation or commercial window replacement. We hold all the necessary licenses that guarantee we operate under the strict guidelines set by the relevant authorities. Our license is a promise of quality. When you choose us, you're choosing a Pearland window installation company that is fully committed to delivering top-notch service.
Insured: Your Peace of Mind Is Our Priority
Unexpected events can happen, but you're in safe hands when you work with us. We are fully insured, covering both liability and worker's compensation. We give you the peace of mind that you're completely protected should anything go awry during your Pearland window replacement. But with our professional expertise, we make sure your Pearland window replacement and door installation project is smooth. 
BBB Accredited: A Seal of Trust and Quality
We're proud to be a BBB-accredited Pearland window replacement company. The accreditation assures you that we have met the Better Business Bureau's high standards for honesty, transparency, and customer service. So, when you need Pearland replacement windows, our BBB accreditation should serve as a mark of trust.
Authorized Dealers for Top Brands
Why settle for less when you can have the best? We're authorized dealers of some of the leading brands in the window world and door industry. Whether you prefer classic wood windows or more modern, energy-efficient options, we offer a range of quality products for Pearland replacement windows and residential door replacement.
Experience You Can Rely: A History of Satisfaction
Having been in the business for several years, we know about what makes window installation and door replacement successful. Our team of skilled professionals has extensive experience, ensuring that we're capable of handling any Pearland residential window installation or door replacement project with ease. We offer free quotes, competitive prices, and various payment plans that make your project financially feasible.
NARI Seal: Expect the Best 
Being NARI Certified sets us apart from other Pearland window replacement companies. The certification is our promise to deliver first-rate work and professional dealings, be it residential or commercial windows in Pearland.
Eco-Friendly: Certified by EPA and LEED 
We're serious about taking care of both your home and participating in eco-friendly practices. Our EPA and LEED certifications confirm our commitment to using green, safe practices in Pearland window replacement and door installation projects.
Assured by Bond: Financial Safety First 
A bond backs us, providing an additional layer of financial security for you. If, for some reason, we can't complete your Pearland window project or don't meet other conditions, you'll be covered. It's extra peace of mind.
Our Pearland Door Installation & Window Replacement Process
We follow a meticulous process to ensure that your window and door installation, repair, or replacement project is completed to your satisfaction. Here are the six steps we follow to ensure a smooth and successful project:
Here is a sort of background check to our business about our replacement windows & doors at home.
Our dedication to customer satisfaction is reflected in the numerous positive testimonials and reviews we have received from our satisfied clients. We take great pride in our work and are always delighted to hear feedback from customers who have experienced our exceptional service and high-quality products. Feel free to read through our reviews and see for yourself why so many homeowners in Pearland, TX, and its surrounding neighborhoods trust us with their window and door needs.
"Pearland Window Replacement did a phenomenal job with our window replacements. Their team was professional, friendly, and completed the project on schedule. The new windows have made a noticeable difference in the comfort and appearance of our home. I would highly recommend their services to anyone in need of window or door upgrades."
"We hired Pearland Window Replacement for a door installation project, and they exceeded our expectations in every way. The team was incredibly knowledgeable and helped us choose the perfect doors for our home. The installation was completed on time, and the quality of their work was exceptional. I can't recommend them enough to anyone looking for door services."
"Our experience with Pearland Window Replacement was nothing short of excellent. From the initial consultation to the final installation, their customer service was top-notch, making the entire process smooth and stress-free. The team was professional, and efficient, and the quality of their work was outstanding. We are thrilled with the results and would gladly recommend them to friends and family."
We are confident that our exceptional service, the craftsmanship of our window installers, and our dedication to customer satisfaction make us the top choice for window and door services in Pearland Texas, and all the surrounding areas.
Testimonials from Commercial Property Owners
Our dedication to customer satisfaction is reflected in the numerous positive testimonials and reviews we have received from our satisfied clients. Read through our reviews and see for yourself why so many commercial property homeowners in Pearland, TX, and its surrounding neighborhoods trust us with their window and door needs.
"I needed a company in Pearland Texas, that could handle window and door installations for my commercial property. I'm so glad I found Window Replacement Pearland TX and Door Installation Services! They gave me a helpful consultation, and their service was top-notch. The window installers were friendly and did an excellent job on both my windows and doors. I couldn't be happier with the results."
"Window Replacement Pearland TX and Door Installation Services did a fantastic job on the windows installation for my commercial building in the area. Their professional and efficient team made the whole process smooth and stress-free. I was also impressed with their door installation service and would highly recommend them to anyone looking for quality work on their home or business."
"I am extremely satisfied with the work done by Window Replacement Pearland TX and Door Installation Services. Their team was professional, efficient, and easy to work with. Everything was handled with care and precision, from the initial consultation to the installation of windows and doors at my commercial property. I highly recommend them for window or door installation in Pearland Texas!."
Don't wait any longer to transform your home in Pearland, TX, or its surrounding neighborhoods with beautiful, energy-efficient windows and doors. Our team is ready to provide you with outstanding service and high-quality products that will improve the appearance, energy efficiency, and value of your home.
Contact us today to schedule a free consultation and for a free estimate. Let us help you transform your home with our expert window and door services.